Une promenade hors de la ville
A guided tour to the most unique monuments of Athens' modern cultural heritage. Tour includes a visit to Queen's Amalia tower, vineyards, gardens, stables, olive grove, and activities like wine tasting, horse riding, and more…
L'histoire
The Tour de la Reine is the royal villa that was built in the place of a previous tower. The building depicts gothic style and was replicated according to Ηochenschwangau in Bavaria where Otto was born.
The two buildings share a lot in common, despite their significant difference in size. External similarities include features (polygonal towers, ramparts, arched windows). The portal of the entrance, and some of the interior is also very close. Even the spaces inside, the furniture, and the small ornaments resemble.
The architect of the Tower still remains unknown, although there is a possibility that it is the work of Francois Florimond Boulanger or of Theophil von Hansen.
Queen's tower is a unique monument of the new-gothic architecture style in Greece.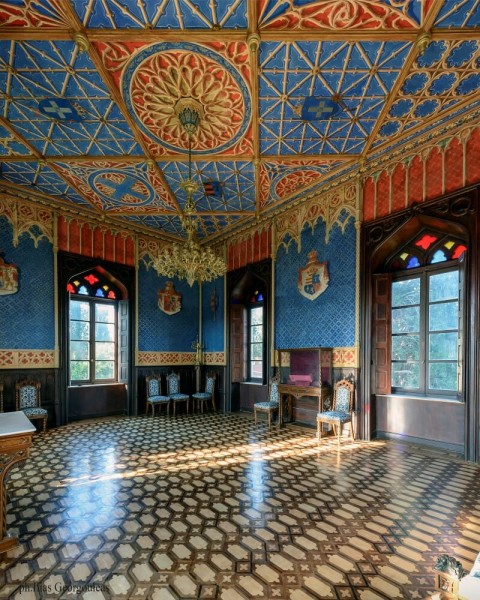 Inauguration
The tower of the Eptalofos Estate inaugurated on 13/25 August of 1854, on King Ludwig's (Otto's father) birthday. King Ludwig resign the throne in 1848 because of the infamous scandal concerning Lola Mondez, therefore Amalia wanted to please and honor her father-in-law, whom she loved dearly.
The grand ceremony took place in the royal dining room, where the Prime Minister Mavrokordatos, the ambassador of Austria and other officials attended, among others.
Samedi 23 novembre 2019, à 14h30
Entrée: 22 euros
(les frais d'admission dépendent du nombre de participants et peuvent légèrement changer)
Sign up at info@lexi-logos.gr until Wednesday 20/11/2019
Tour de la Reine
67, Dimokratias Av.,
13122, Ilion
Numéro de téléphone: +30 210 2313 607
email: info@pyrgosvasilissis.gr
Voir également